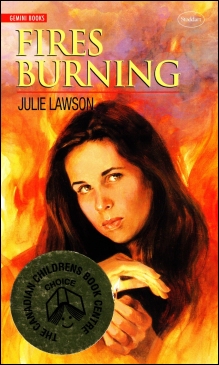 Fitzhenry and Whiteside
ISBN: 7736-7430-6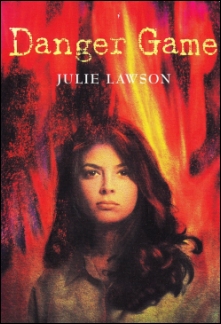 Little, Brown, 1996
ISBN: 316-51728-3


(Danger Game, in USA)

The Canadian Children's Book Centre Choice
Sixteen-year-old Chelsea, a victim of abuse at an early age, has been let down by anyone she trusted. So when she is forced to spend the summer with relatives she has never met, she is determined to keep her thoughts, her feelings, and, most of all, her secrets to herself. And whenever these unspeakable emotions threaten to unfold, Chelsea relinquishes them to fire — an element over which she feels she has complete control.
It's not only Chelsea who has secrets. Fifteen-year-old Diggon is on the run, having witnessed a brutal attack carried out by a gang of his peers. Although Diggon did not participate, he did nothing to stop the unprovoked attack or to help the innocent victim. Now he is in hiding at his family's cottage, ridden with guilt, fearful of his safety, and terrified that by the time the police find him, he may be guilty of murder.
Chelsea's cousin Beth, uncertain of her relationship with Diggon, can only stand by while her exotic and mysterious cousin moves in and takes over.
Chelsea is able to conceal her secrets and her need to burn until her cousins and Diggon decide to include her in their secret summer pastime, a game of simple dares that tread the line between fun and real danger. The danger game is doing what you're most afraid of, whether it be standing in a swarm of bees or passing your finger through the flame of a match. To the three teens, doing these dares is nothing compared with facing the real danger — the truth — and bringing it into the open.
…a sensitive book about abuse, and the emotional distancing and destructive coping strategies it can produce.
Voya (Voice of youth advocates)